Magic Knight
Name
Elsword
Class
Magic Knight
Weapon
Great Sword, Fireballs, Magic
Description
Edit
Abilities
Edit
Magic Knight is a swordsman with some magic abilities. He has a flaming fist that throws fireballs to both distract and destroy. This gives the otherwise close quarter fighter a few ranged attacks that can be combined to make the hot headed Elsword an incendiary opponent. The Magic Knight is uniquely suited to control large mobs.
Class Tree
Edit
Elsword ---> Sword Knight ---> Lord Knight
Elsword ---> Magic Knight ---> Rune Slayer
Special Active
Edit
Additional Combos
Edit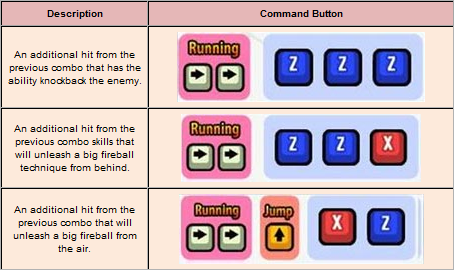 Ad blocker interference detected!
Wikia is a free-to-use site that makes money from advertising. We have a modified experience for viewers using ad blockers

Wikia is not accessible if you've made further modifications. Remove the custom ad blocker rule(s) and the page will load as expected.