Sword Knight
Name
Elsword
Class
Sword Knight
Weapon
Great Sword
Description
Edit
Abilities
Edit
The Sword Knight is an amped up swordsman. With experience comes expertise. This job has a better combo technique and gains more MP than any other class. His melee attacks are uber powerful, strong enough to destroy armor and leave an enemy defenseless. He can also fight multiple targets at once. 1 on 1, though, he's almost unbeatable.
Class Tree
Edit
Elsword ---> Sword Knight ---> Lord Knight
Elsword ---> Magic Knight ---> Rune Slayer
Special Active
Edit

Additional Combos
Edit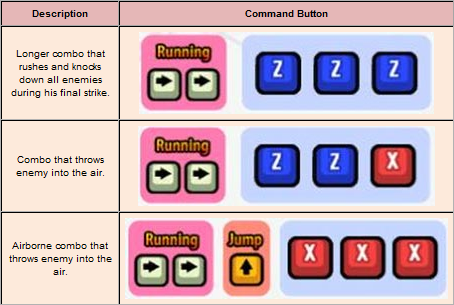 Ad blocker interference detected!
Wikia is a free-to-use site that makes money from advertising. We have a modified experience for viewers using ad blockers

Wikia is not accessible if you've made further modifications. Remove the custom ad blocker rule(s) and the page will load as expected.